Memorial Day weekend was the first weekend in awhile where we have had nothing big planned. We decided to pull out the smoker and have some fun. There is nothing like a giant puff of smoke in your face to signal the holiday weekend!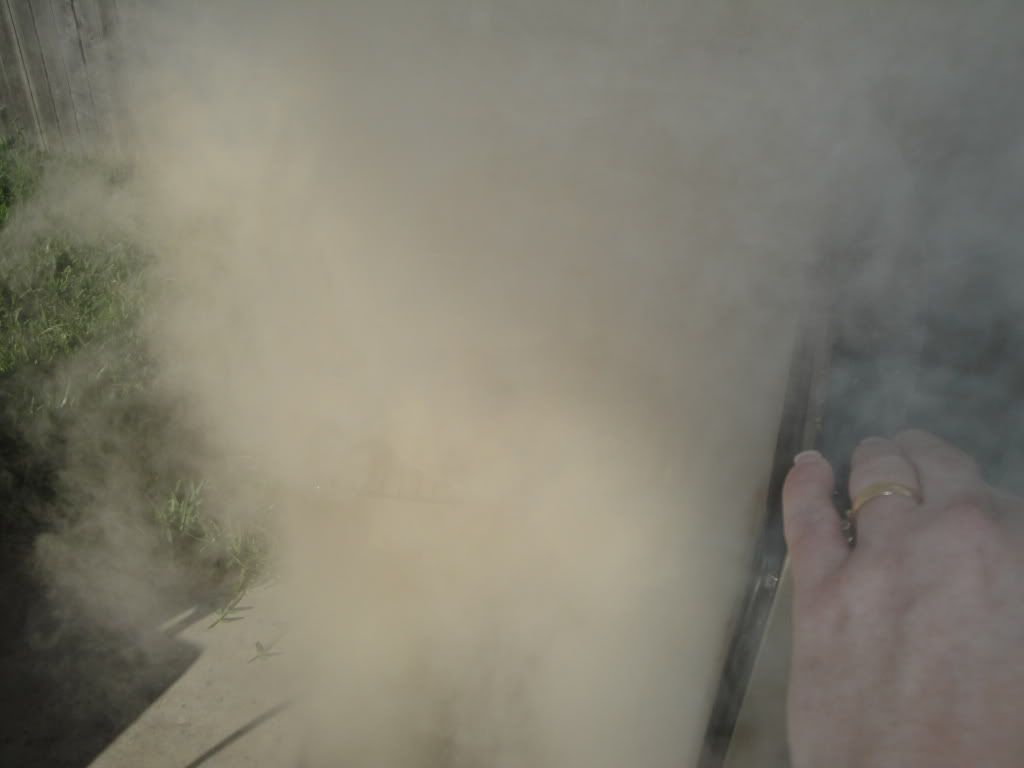 First we started out with a couple briskets and 4 chickens.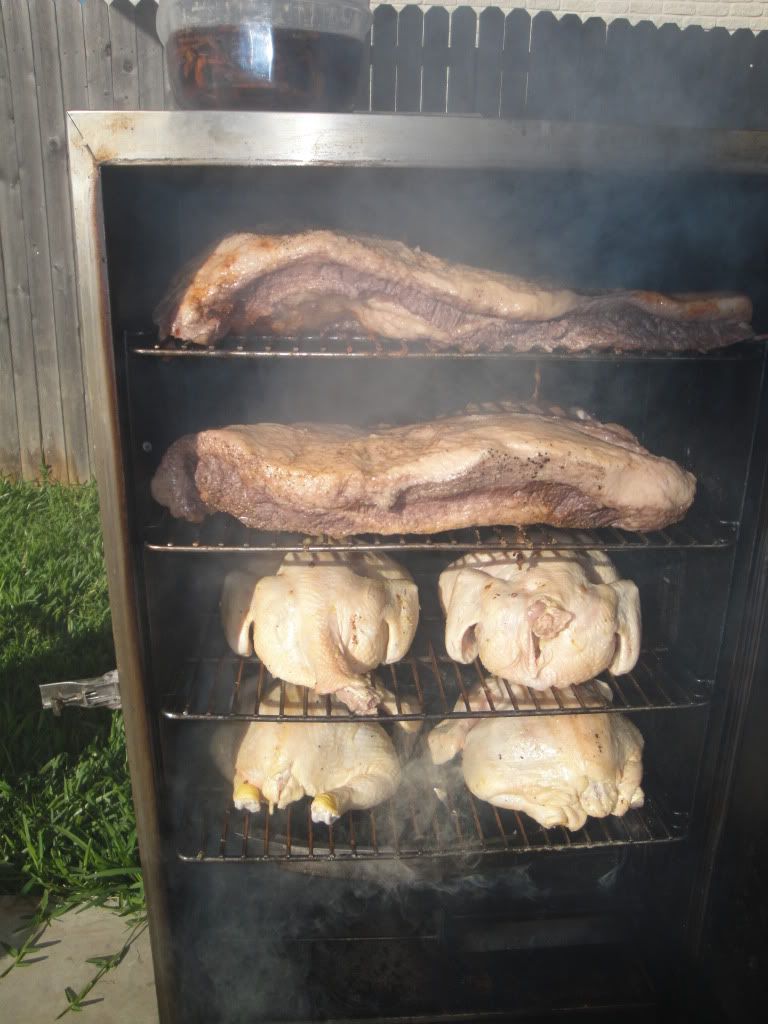 Then moved on to some sausage a turkey breast and a pork loin.
After smoking up the traditional meats we decided to get creative. We added a loaf of wheat bread and a pan of mac and cheese . The bread was ok, but the macaroni and cheese was INCREDIBLE.
After spending about 20 minutes staring at the various cheeses available at my local HEB and listening to the increasing loud sighing of my 11 year old- I decided on 2 very different cheese. One was the Queso Fresco- it very mild flavor and creamy texture really made it perfect for picking up the smoke flavors. The other cheese was a nutty and gouda-like Ravenno cheese. I wanted to be sure that neither of the cheeses were already smoked because I wanted to be sure that the smoke flavor was mine.
It is so much easier to shred large amounts of cheese in the food processor that I didn't hesitate to pull it out for this.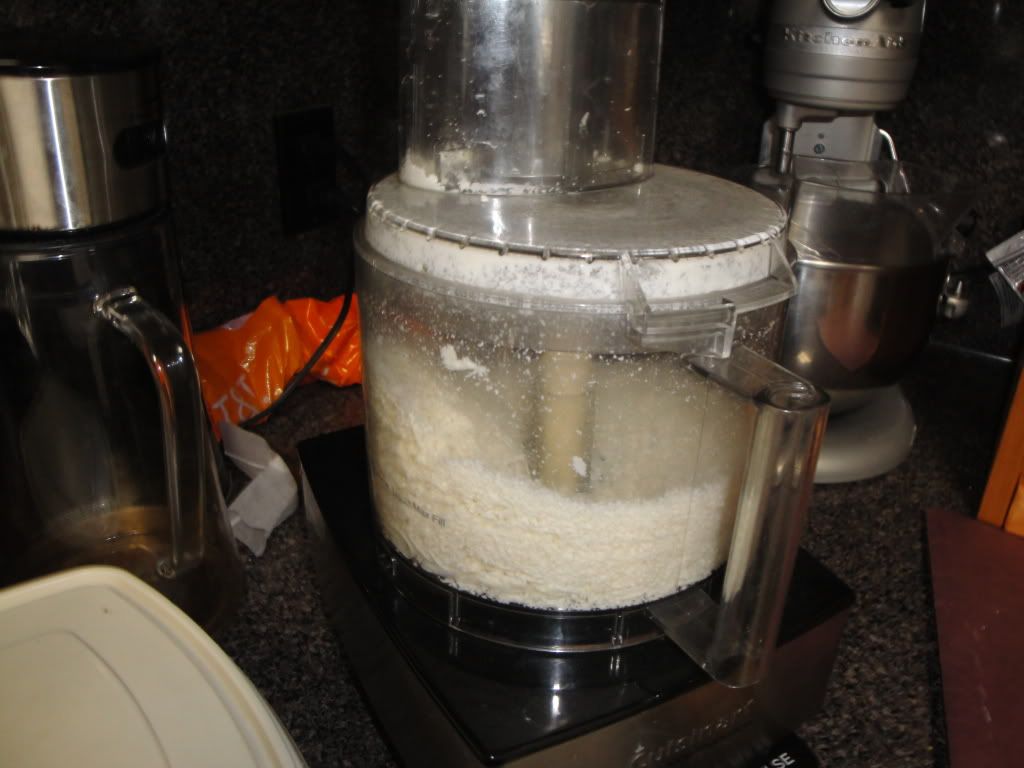 I made a light roux of 1/4 cup of butter and 1/4 cup of flour
and then added 3 cups of milk.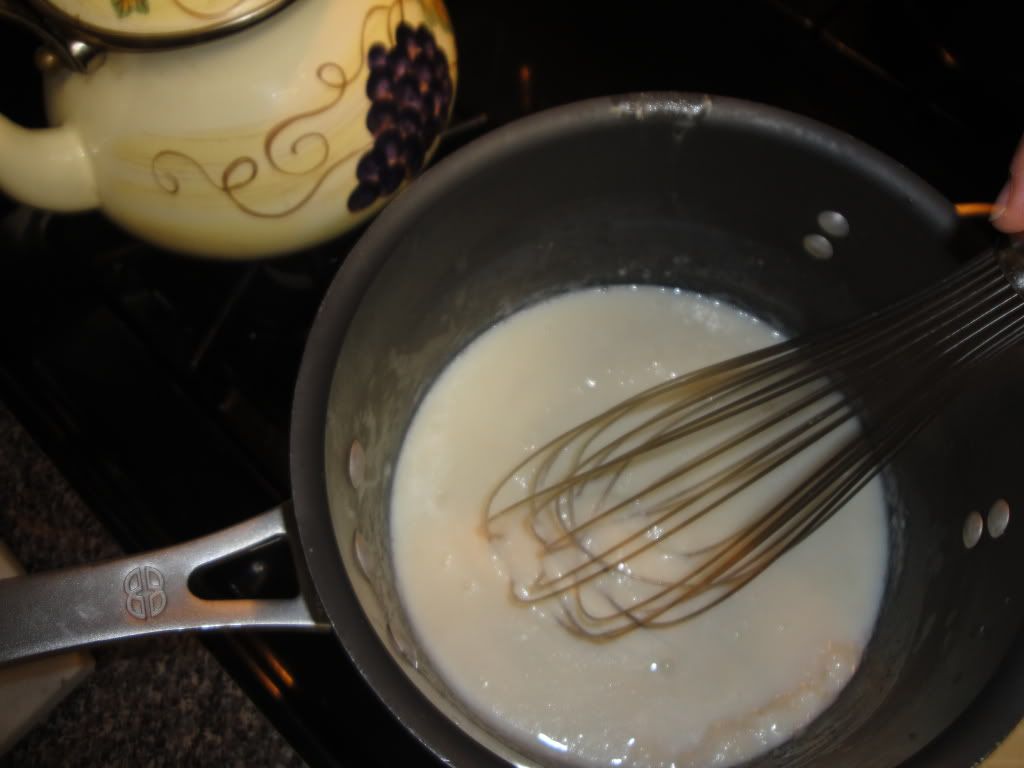 After the milk started to thicken I added the shredded cheese
and stirred until it was all melted.
The cheese sauce was mixed in with 12 ozs of cooked large elbow macaroni.
It was all poured into a 9*13 aluminum pan and topped with more shredded Raveno.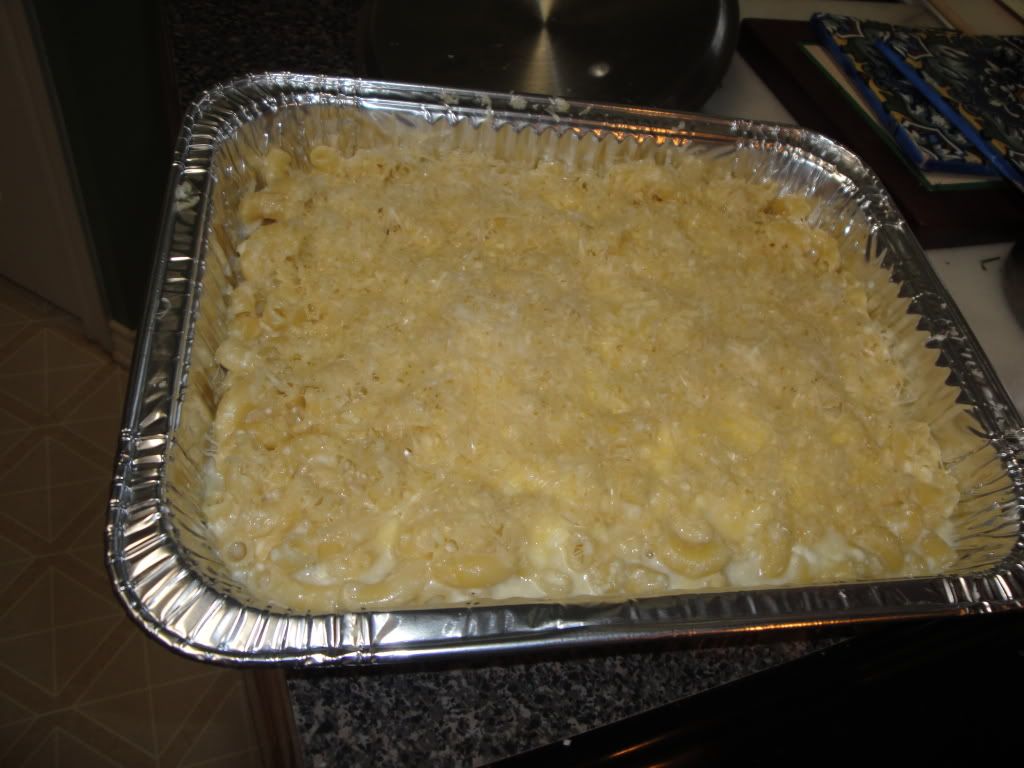 The pan was in the smoker with applewood chips for about 2 hours.
The end product was creamy, smokey and delicious. The kids weren't fans of the smokey flavor, but the adults loved it. I will be making this again and SOON. YUMMY!
Smoked Macaroni and Cheese
4 TB flour
4 TB butter
3C whole milk,
4 cups shredded cheese
12 oz of macaroni elbows
Cook macaroni according to package directions.
Melt butter and add flour. Stir constantly until the flour is fully coated and started to get just a hint of color. Slowly add the milk, whisking constantly. After the milk is incorporated add 3 cups of the shredded cheese. Stir and cook over medium heat until the cheese is melted. Mix the cheese sauce with the cooked macaroni and pour into a 9*13 pan. Top with remaining cup of cheese. Place in smoker for 2 hours. Let the pan sit for about 10 minutes before serving.