This dish will make your house smell so warm and inviting. As the Curried Lamb and lentils were cooking, it took a ton of restraint not to bust into the pot and gobble it up. I don't know what it is about curry, but it is one of my favorite comfort foods.
Living in small town Texas can make it hard to find some ingredients, but the nice butcher at the local HEB was kind enough to cut a leg of lamb into steaks for me. They were only about a 1/4 inch thick so they cooked really quickly and took on all the flavors of the spices.
First the lamb steaks were browned on each side. Then carrots, celery and onions were added.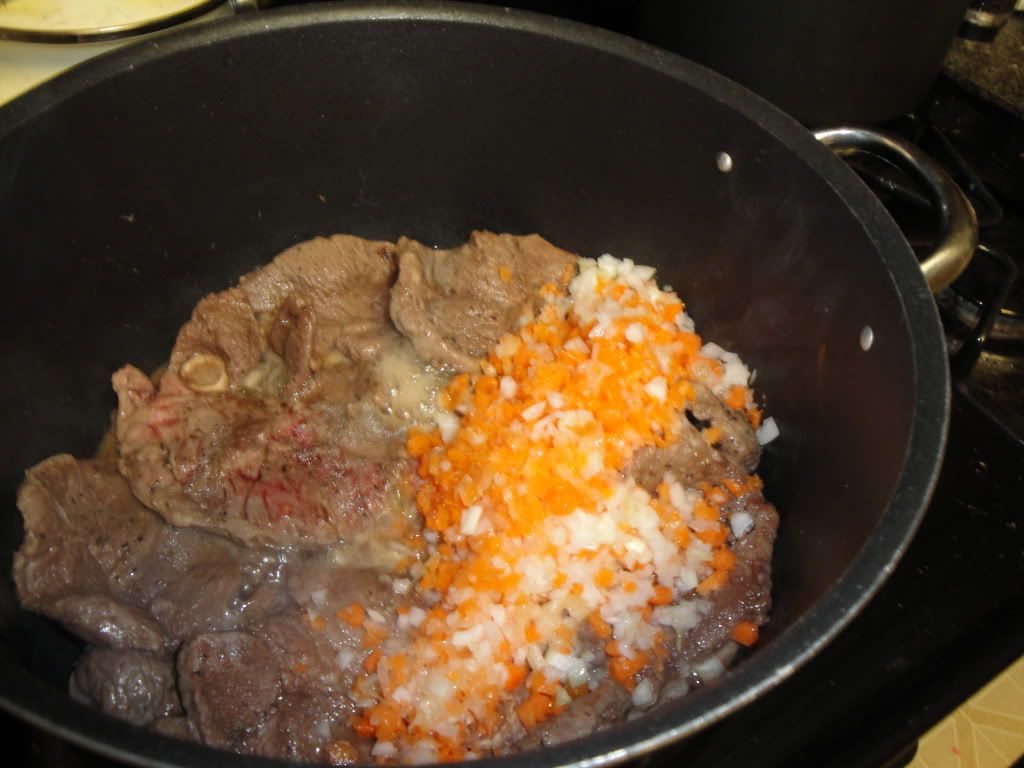 After the onions start to become clear and the carrots get soft, the spices were added.
Then the broth and lentils were added. Cook until the lentils start to become soft.

Serve over rice! Doesn't it look good.
Not only did this dish smell wonderful, but it tasted amazing. I chose to cool and freeze this meal for a later dinner and it reheated very well. This is definitely going to be a feature on some future premade special menus.

Curried Lamb and Lentils
Serves 6
10 lean boneless lamb leg steaks about 1 3/4lbs
1 medium onion chopped
3 medium carrots, diced
1 celery stalk, chopped
1 tbsp hot curry powder
2 tbsp tomato paste
2 cups broth
1 cup green lentils
Salt and pepper
Boiled rice
In a large nonstick pan, cook the lamb steaks without fat until browned, turning once.
Add vegetables and cook for 2 minutes, then stir in the curry paste, tomato paste, broth and lentils.
Bring to a boil, cover and simmer gently for 20 minutes. Cool completely then bag and freeze.
Thaw and heat in skillet with a bit more broth for 15 minutes.
Serve over rice.