A few weeks ago I decided to feed my cookbook addiction and purchased a new favorite. I was at Half Price Books and the temptation was too great. This new favorite is called " You've Got It Made" by Diane Phillips.
Every recipe that I have tried from this book has been great, but they all have a ton of butter and heavy cream in them, so how could the not be wonderful? Why is fat so damn tasty? Of course, if it wasn't we would all be skinny with low cholesterol.
So far one of my favorites from this book has been the Tarragon Chicken Bake. It has everything you could ask for; pasta, sauteed chicken, and a tarragon cream sauce. Hello?? What could be wrong with it???
This amazing recipe is wonderful, but don't blame me when you get put on Crestor. :)
For this recipe you are going to need a ton of sliced mushrooms
And a pound of cooked egg noodles
First chicken is sprinkled with salt and pepper and browned in a skillet. Once each side is browned, remove the chicken to a plate and let it cool.
Add garlic and shallots to the pan and saute until softened. Then add the ton of mushrooms.
After the mushrooms start to color a bit sprinkle them with flour and cook for 3 minutes.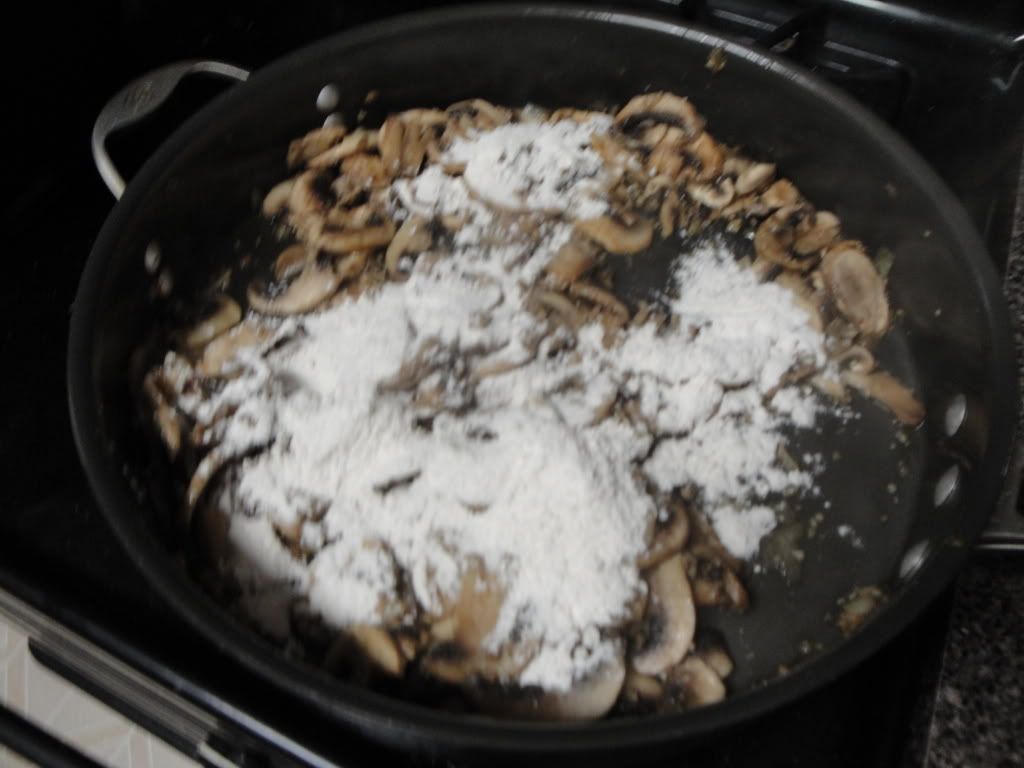 Add chicken broth, then mustard, cream,and tarragon and simmer for 5 minutes. Let the sauce cool.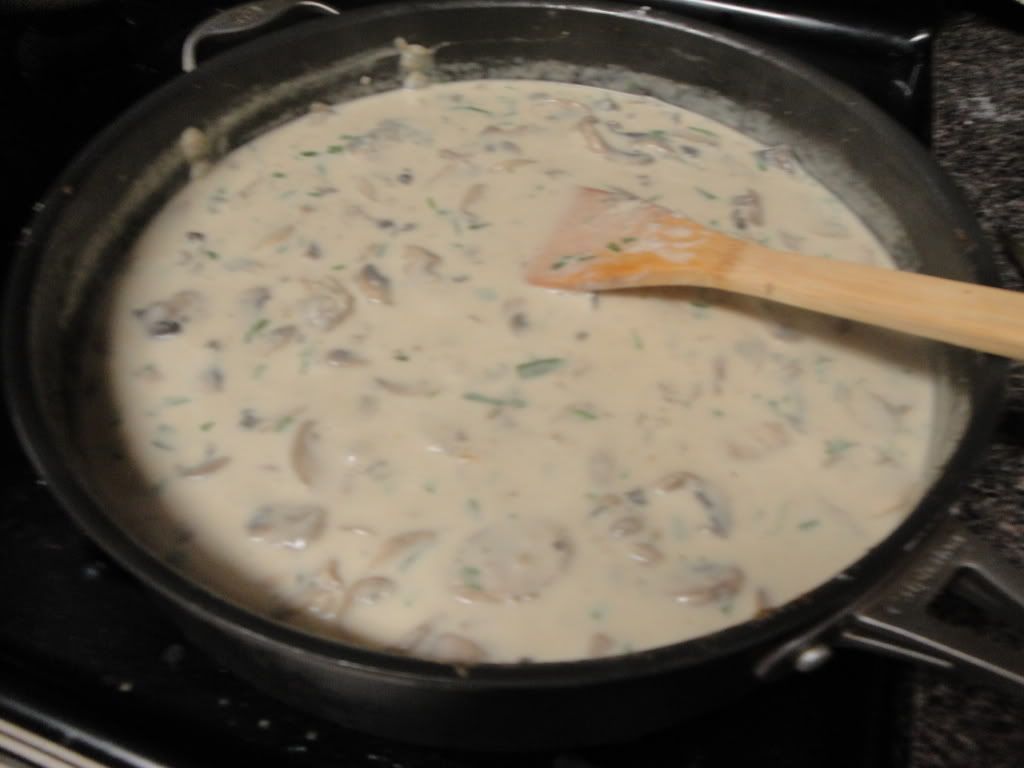 Put the noodles in a 9*13 pan, lay on the chicken and top with the sauce. There is an optional topping of buttered breadcrumbs oil and tarragon that can be sprinkled across the top. This final touch really brings out the tarragon flavor and send this over the edge. YUM!
Check out other posts like this one at
Wanderfood Wednesday
and
Welcome Wednesday
bloghops.