I can't believe school is almost out. 5 more days and I will have 3 kids at home wanting to do 3 different things at the same time. We decided to try to give the older kids a bit of individual time this weekend before we become just a mob for the summer. David took Ashley to go see Thor on Saturday and Pirates of the Caribbean 4 on Sunday. Yeah, she basically got to spend a weekend watching some hotties on the big screen. That's a dream come true for an 11 year old girl! While they were at the movies, I distracted the littlest one with a fun Toy Story Wii game and decided to do some cooking with Alan.
On Saturday we made English muffin bread. I had sampled a bread like this at our local HEB and really wanted to try my hand at making it at home. There was a really easy recipe posted on All recipes so we decided to give it a try.
This type of bread making is really easy to do with your little kids. Alan loved greasing the bread pans and shaking the cornmeal around to coat. I premeasured the dry ingredients into a bowl (with his help) and then he put them in the mixer.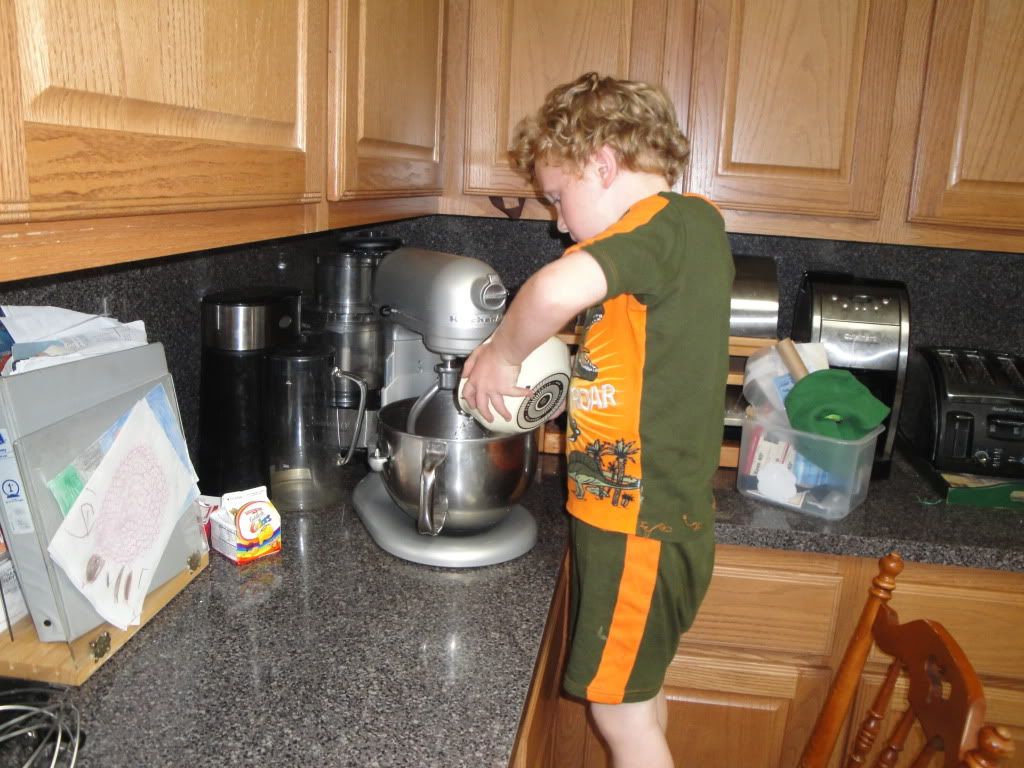 He was very careful to get it all in.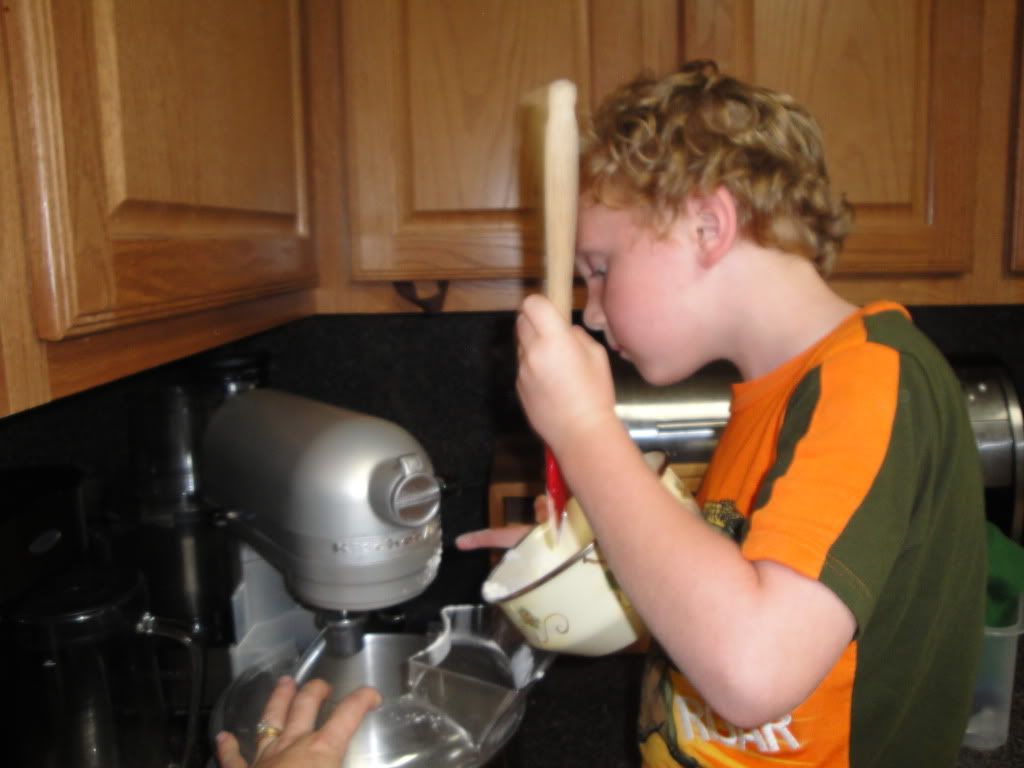 We then added warmed milk to the dry ingredients and let it mix into a thick dough.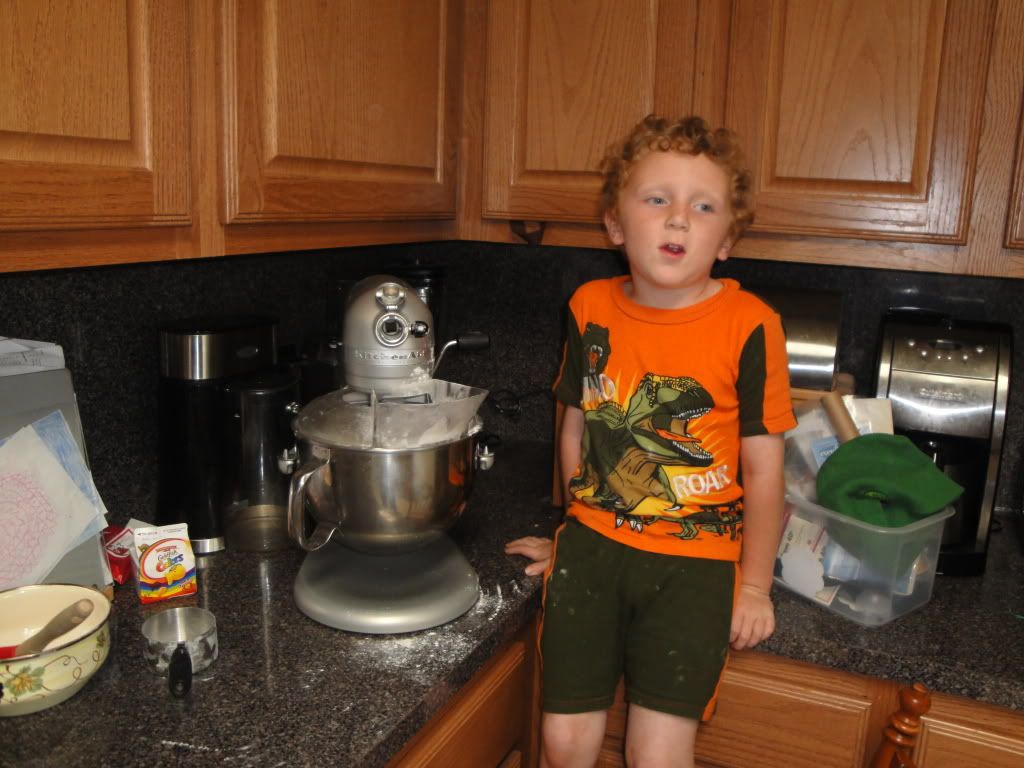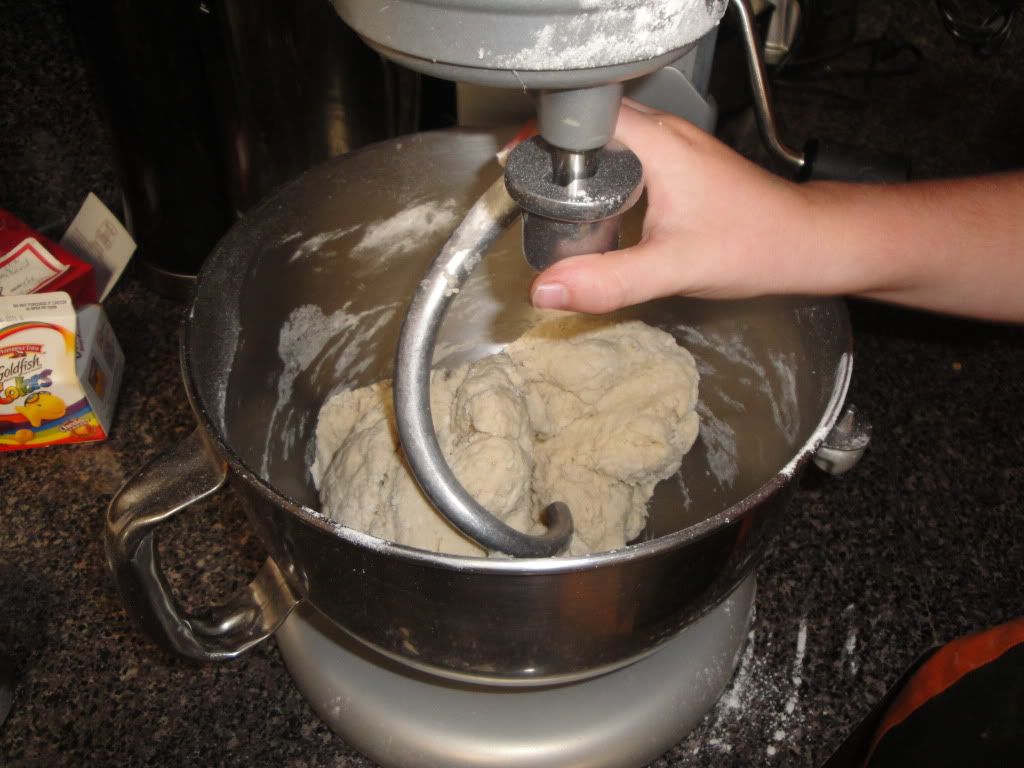 We put the dough into 2 prepared pans and let it rise for an hour.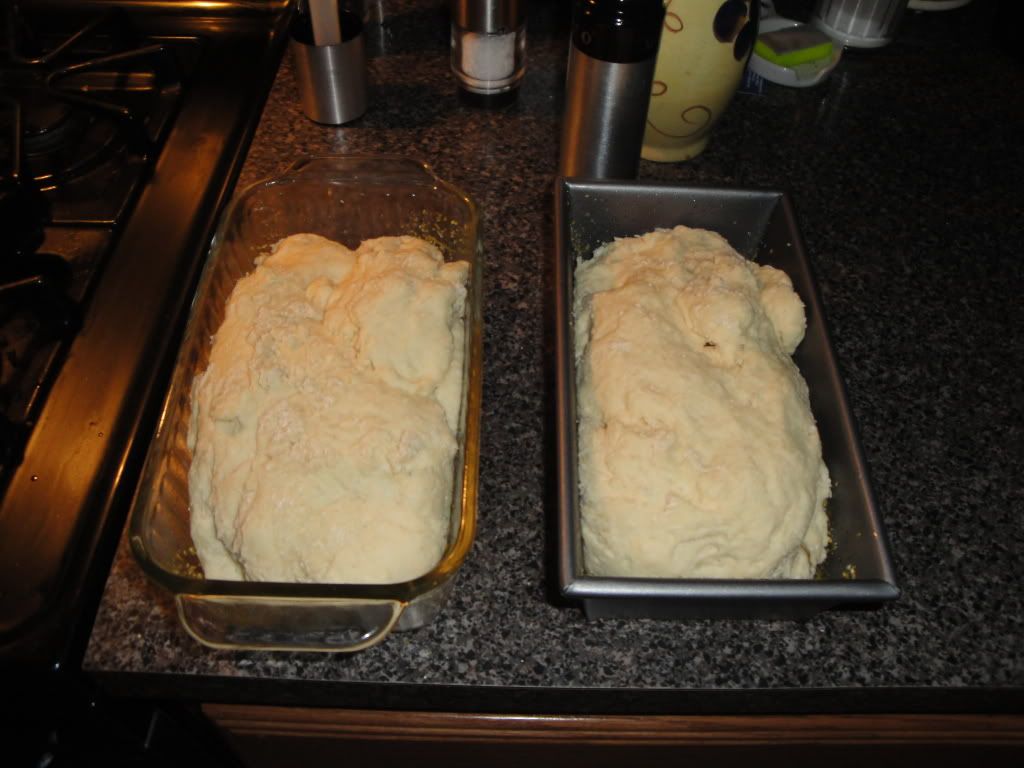 After baking for 25 minutes we ended up with a very tasty and chewy bread. It really is just like an English muffin when it is toasted.
Alan and I will definitely be making this again. He loved tasting his new bread and it was great for me to get a chance to spend some time alone with him before the craziness of summer starts.
This is the recipe from Allrecipes.com that we used. Try it with your favorite munchkin and let me know how it goes!
English Muffin Bread.
Ingredients
2 cups milk
1/2 cup water
2 tablespoons cornmeal
6 cups bread flour
2 (.25 ounce) packages active dry yeast
1 tablespoon white sugar
2 teaspoons salt
1/4 teaspoon baking soda
Directions
1.Warm the milk and water in a small saucepan until very warm (125 degrees F/50 degrees C). Lightly grease two 8x4 inch loaf pans; sprinkle cornmeal inside pans.
2.In a large bowl, mix together 3 cups flour, yeast, sugar, salt and soda. Stir milk into the flour mixture; beat well. Stir in the remaining flour, 1 cup at a time, until a stiff batter is formed. Spoon batter into prepared pans. Cover and let rise in a warm place for until nearly doubled in size, about 45 minutes. Meanwhile, preheat oven to 400 degrees F (200 degrees C).
3.Bake in preheated oven until golden brown, about 25 minutes. Remove from pans immediately and cool.
Nutritional Information
Amount Per Serving Calories: 168
Total Fat: 1.2g
Cholesterol: 2mg Powered by ESHA Nutrient Database