A few years ago Ashley received Paula Deen: My First Cookbook for Christmas. In it, there is a story of stone soup. Basically a man sits on a street, stirring a pot of water with a stone it. As people come up and ask him what he is doing, he tells them that he is making stone soup and names an ingredient that "would sure be good" in it. The people go and get the ingredients for him and put it into the pot. Soon he has a large pot of a delicious soup to share with everyone. So yeah, I guess he kind of tricks people into giving him his ingredients for his dinner, but its a cute story and Ashley really wanted to make the soup.
Stone Soup pretty much is a clean out your crisper kind of soup. You can put any mix of veggies in you like, some pasta and a favorite protein. We went with carrots, celery, green beans, corn, potatoes, tomatoes, macaroni and of course, ham. That girl LOVES ham.
Here she is smiling and ready to get started. Look how young she looks!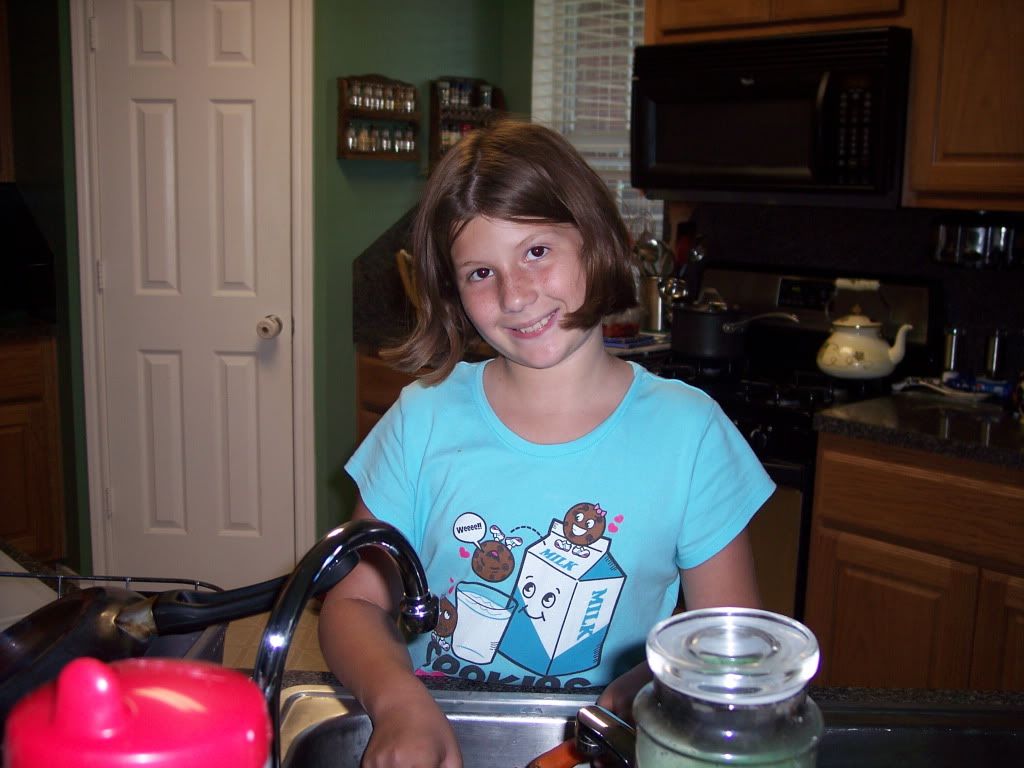 Scraping carrots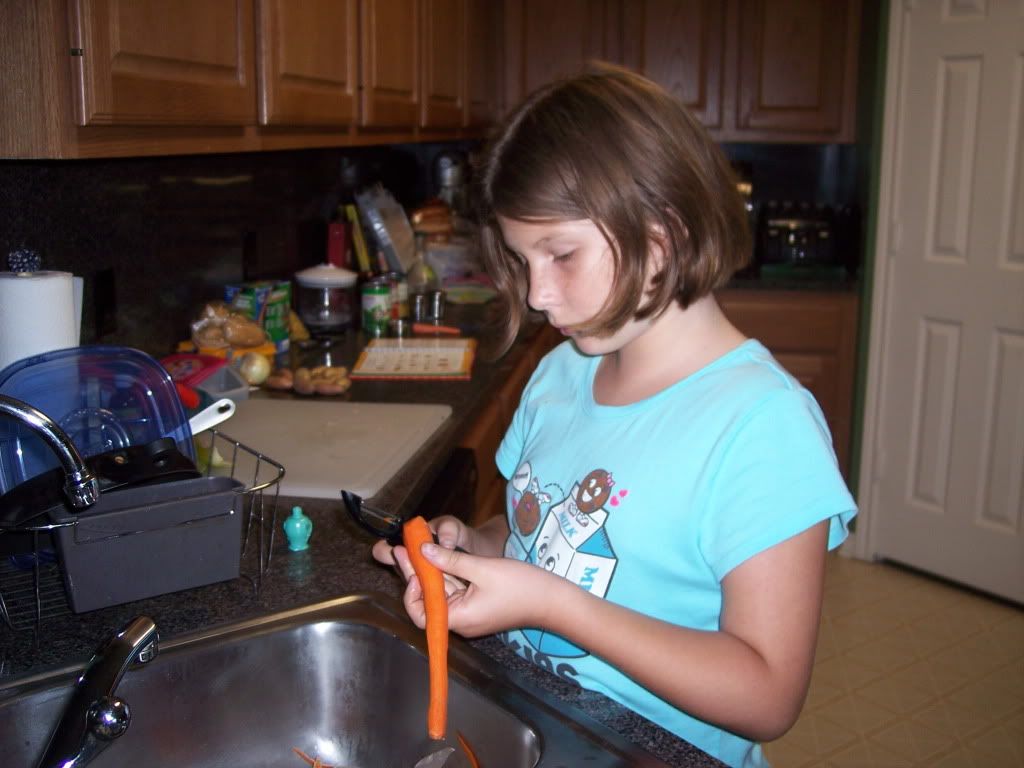 Slicing celery
Look at all those veggies!
That is a good looking soup!
Goofy kid!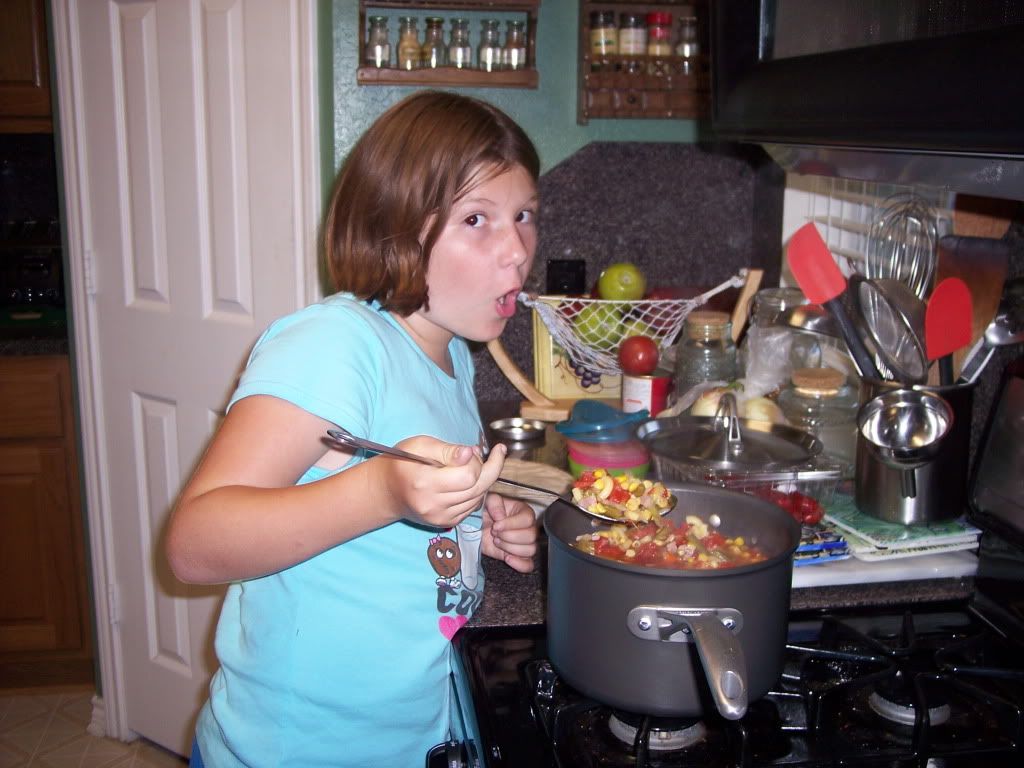 Served with a glass of milk to make it a well balanced meal.
Her little sister loved it too!
The soup was great and Ashley was so proud that she made a healthy meal for us for dinner. Her brother and sister were excited to hear her read the story and they all got several servings of vegetables.
To find out more ways to get your kids involved in the kitchen check out
http://www.thekidscookmonday.org/