As a grown woman, you would think that I would have outgrown my excitement over getting packages in the mail, but no I haven't. Not even close. I was practically giddy when then this large flat rate box box showed up at my house, even though I knew exactly what was inside. FRUIT! Oranges and lemons to be exact. These are from my parents trees and the kids get so excited to be eating " Nana and Papa" oranges. Normally we don't eat them fast enough, but the kids are put a serious dent in our stash already. The night the box came we had an Orange Basil Chicken Stirfry.
I am not sure if it was from the scent of the citrus, my daughter's new coconut body wash or my son's overwhelming desire that we plant a "pom pom" (palm) tree in out backyard, but I was seriously craving a mojito or two. I was sadly lacking in rum, but I had all the rest of the ingredients for a really tasty scone. there was a recipe posted on another blog for mojito scones a few weeks ago and they were a hit, but the recipe was gone and decided to branch out on my own and come up with my own recipe.
First let me apologize for the quality of the pictures. My husband was out of town with our good camera and this one doesn't seen to be able to hide my intense lack of phototaking skills.
The first thing I did was put a small handful of mint leaves in a mini chopper.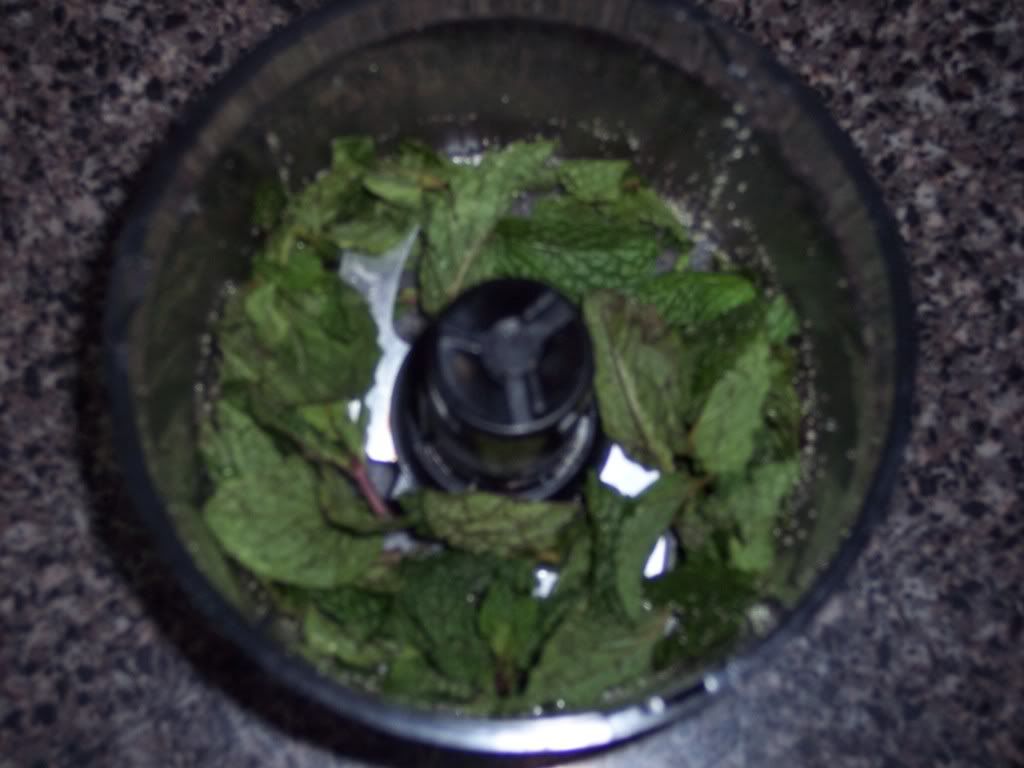 The leaves kind of grind up into a mush if you don't have something in the chopper with them, so I added some sugar.
It formed this really cool mint/sugar that smelled so amazing.
The mint/sugar mix was added to flour, baking powder and salt.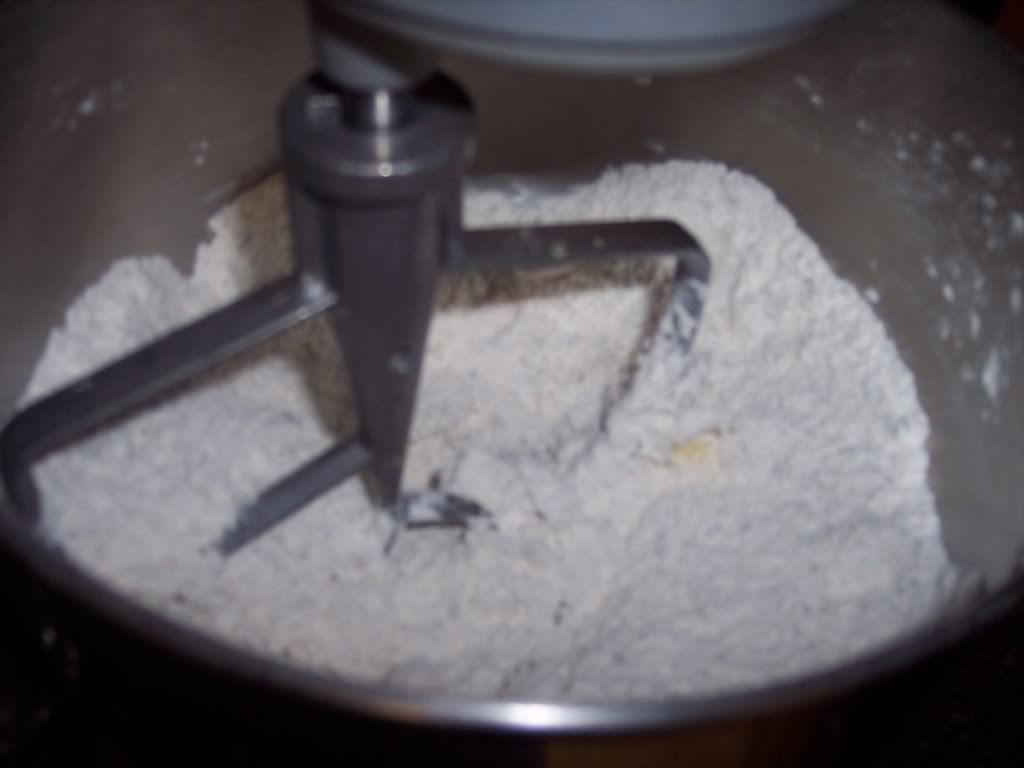 Chunks of cold butter were added and mixed in until the mixture looked like cornmeal.
I added some cream until it came together to form a sticky batter. This is also when I added some lime juice and lime extract to really give it that mojito flavor.
I patted it out onto a silpat and cut it into wedges.
I decided to punch up the flavor a bit by making a mint/lime sugar topping. I grated some lime zest into the mint and sugar mixture and sprinkled it on top of the scones.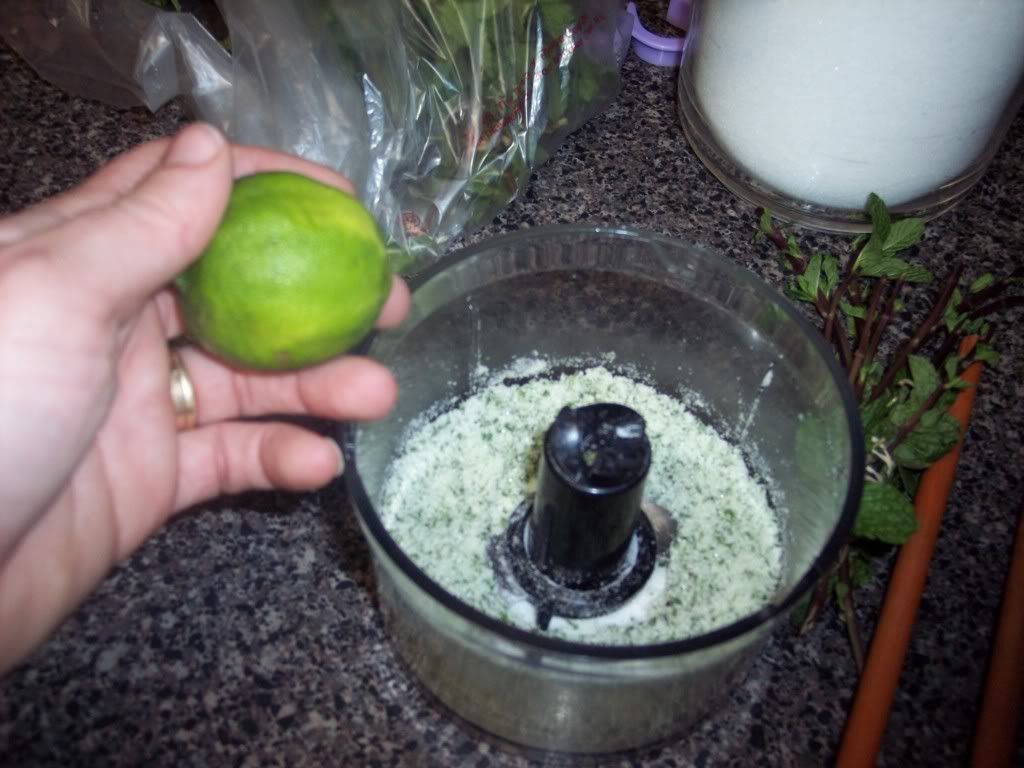 Finally, I made a simple syrup out of the mint sugar and a bit of lime juice and brushed it over the top before baking.
I ended up with some really tasty scones, but I still missed the rum. next time I will have to figure out how to get a bit of that in there.
Don't they look good even if there is no rum?