Today is my oldest daughter's birthday. Ashley is 11 now and turning into such a warm, bright and beautiful young woman. I am incredibly proud of the person she is becoming and couldn't ask for a better daughter.
Happy Birthday Sweet Girl!!!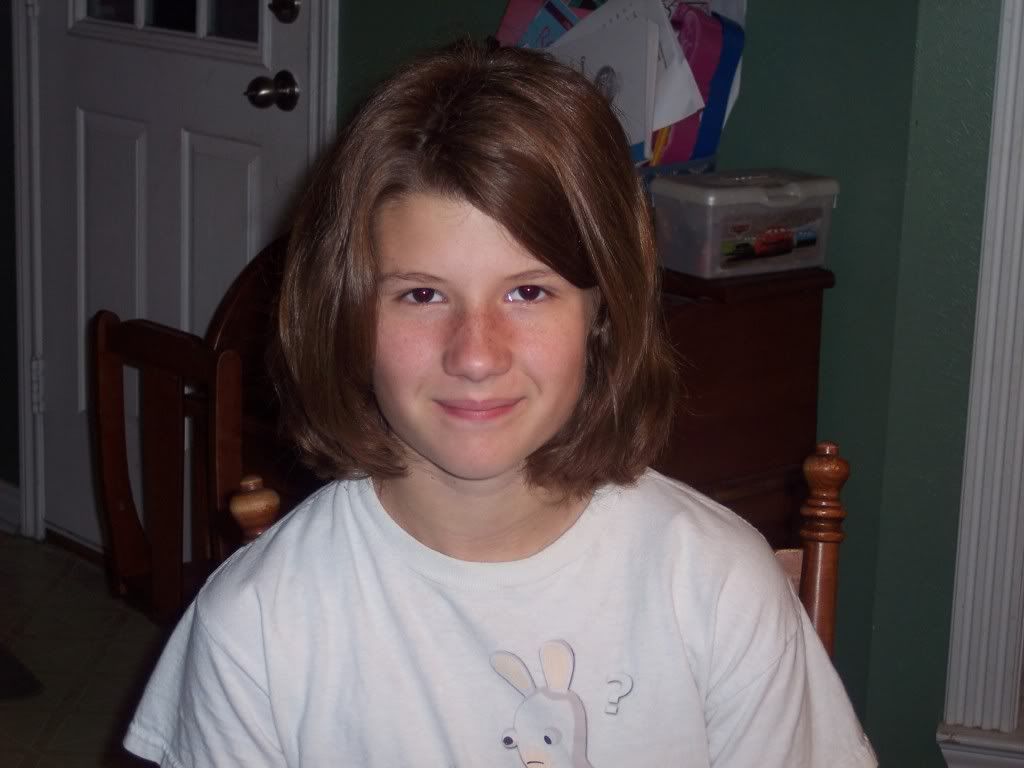 We decided to start off the morning with a Chocolate Chip french toast. Ashley had assembled it a few weeks ago and the pictures are in this post,
cooking-with-my-kids-ahhhhhh
. The finished product was wonderful and freezing it made no difference in the quality. Seriously, it was wonderful and I can't imagine a better birthday breakfast treat!
Chocolate Chip french Toast Casserole -
Adapted from You've got it made by Diane Phillips
1 cups sugar
8 large eggs
2 cups of heavy cream
1 tbls vanilla extract
1 large french bread loaf torn into cubes
1 1/2 cups semi sweet chocolate chips
Mix the first 4 ingredient in a large bowl. Add the bread and stir to coat, then add the chocolate chips and stir again. Pour into a 9*13 pan and cover with foil. Freeze for up to 1 month.
Thaw and bake at 350 for 35-40 minutes -uncovered. Broil to brown the top.