This was a great and fun recipe for my daughter to try out. She is getting more and more confident in the kitchen. Soon my dreams of relaxing and sipping mojitos while the kids cook dinner will become a reality! Ok maybe not, but this Chicken Parmesan recipe taught Ashley several new techniques: breading, searing and baking.
First she started by rolling the chicken in seasoned flour,
Then beaten eggs,
and a mix of panko and parmesan.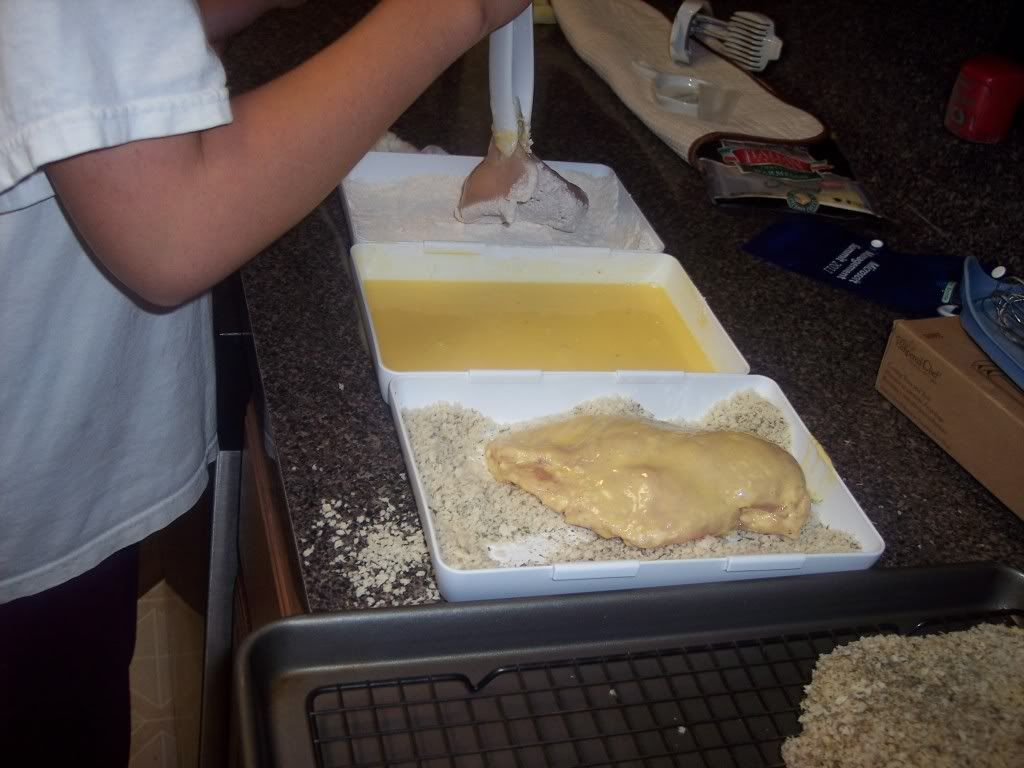 She set them on a cooling rack inside a cookie sheet.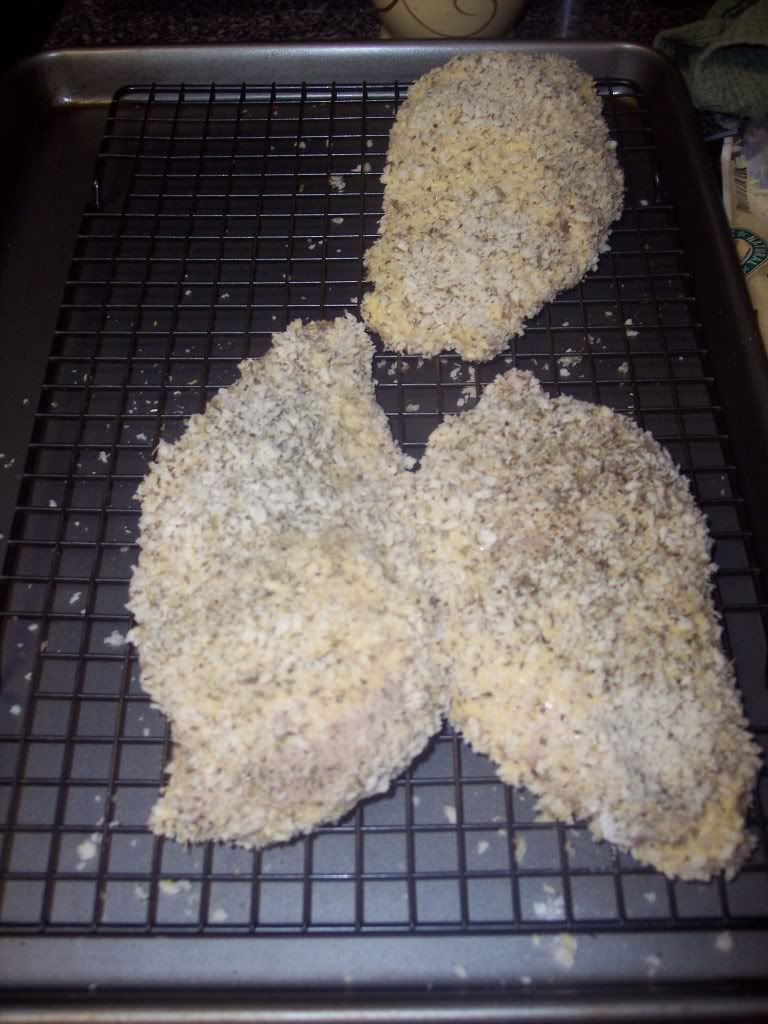 The chicken was browned on each side in 3 tablespoons of butter and 3 tablespoons of butter for 3 minutes on each side.
The chicken was topped with parmesan cheese,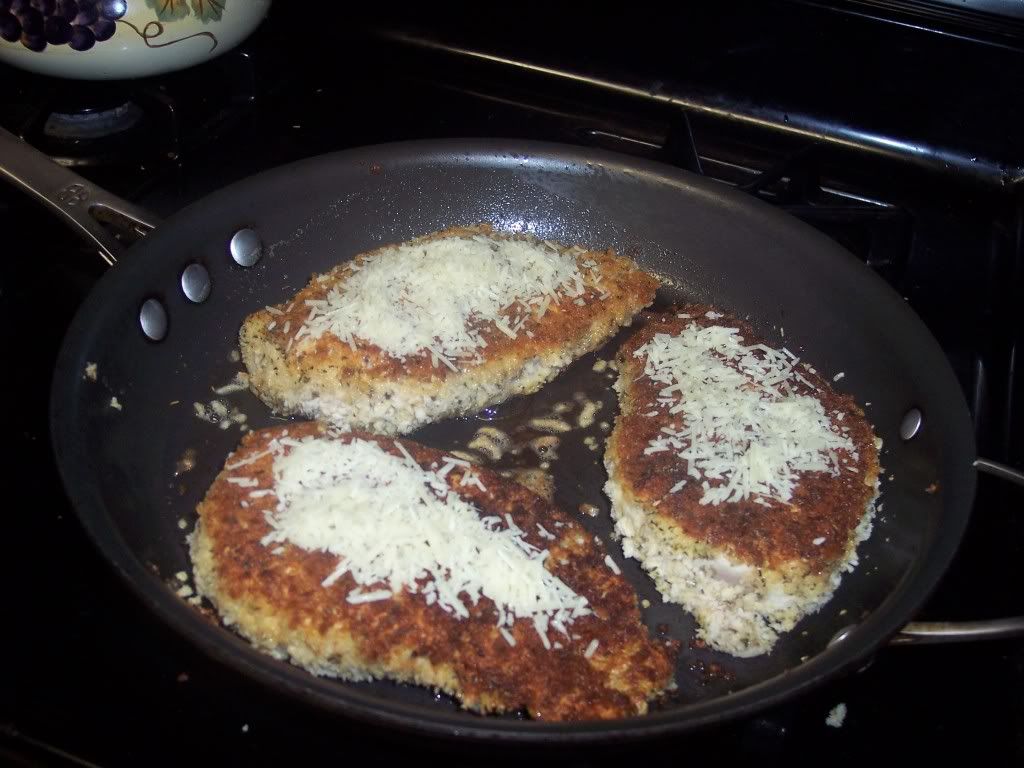 and mozzarella cheese.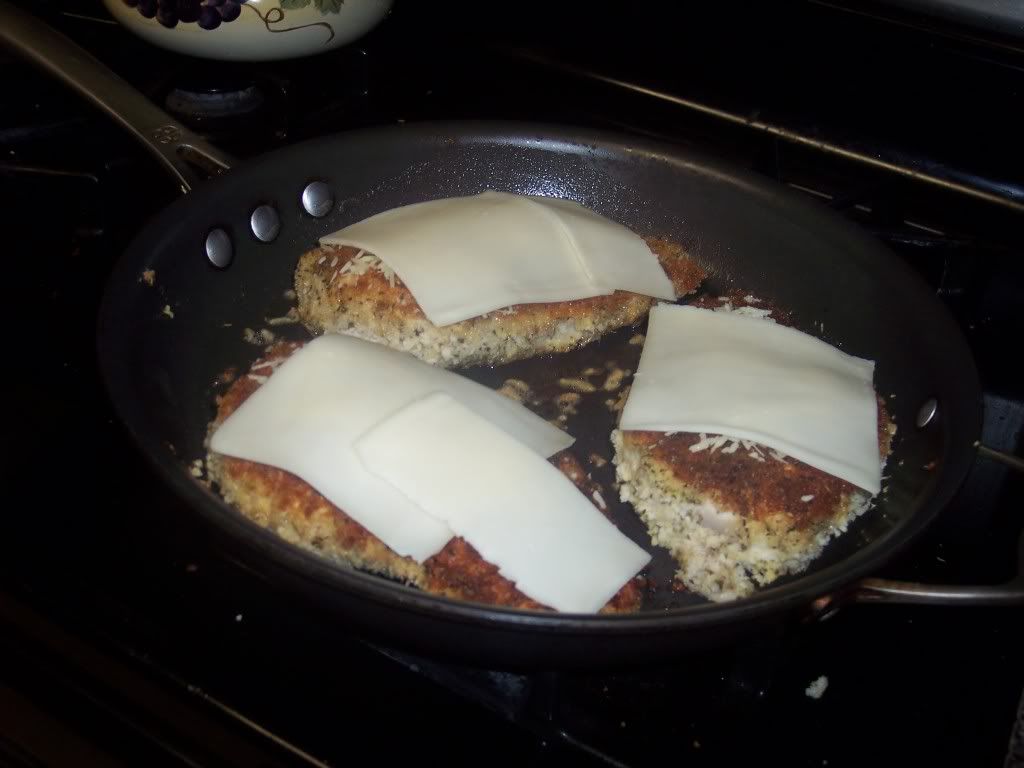 Each chicken breast was covered with marinara sauce before being put in the oven to bake at 350 for 20 minutes.
Here is dad helping her spread the marinar over each of the chicken breasts.
Dad wants every drop of marinara on the chicken.
Don't they look amazing?!?!?!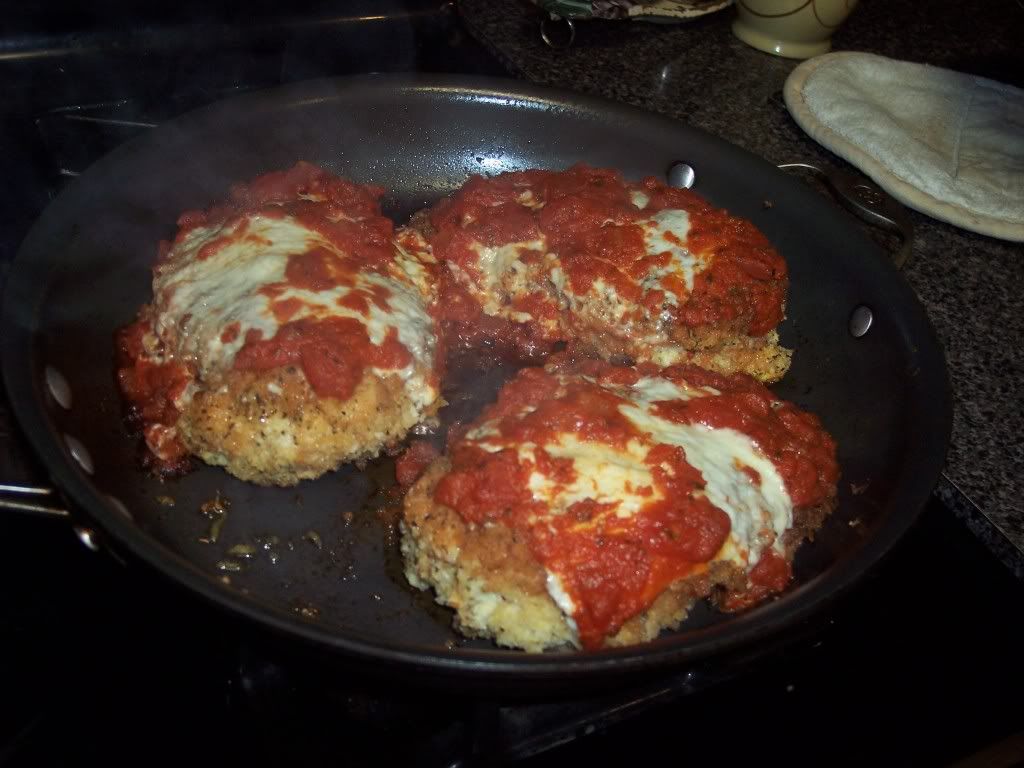 We took them out of the pan and let them rest while we made the rest of dinner.
Ashley did a fantastic job!!!!
Check out other yummy posts at
Tuesday's At The Table